I've had numerous conversations on the issue of greed and income inequality with libertarians and conservatives about how great rich people are and they shouldn't be punished by having money by having it redistributed.  They create jobs and they allow for people to have livelihood.  This is certainly one narrative, and having a society in which hard work is punished is not a good thing, but if we look at the narrative from the side of the person who isn't making the big salary, but is working hard at a job with no chance for advancement and is barely making ends meet, the narrative looks different.  In this post I want to investigate the narrative that is used by those with money in order to dehumanize poor people, and make it seem as if poor people are the only ones with moral and ethical failings.
Largely I want to keep this discussion away from specific economic systems, but I think it's important to discuss systems in general and how systems can be cheated.  As an example let's look at lying.  When is lying effective?  Lying is most effective when most people are telling the truth.  Imagine a society where everybody lied 70-80% of the time when they spoke.  Would you trust anything anybody ever said even if it was the rare occasion that they were telling the truth?  The reason why people can get us to believe a lie is because most people are being honest, or at least believe they are being sincere in what they are telling us. (See the movie The Invention of Lying for a good laugh and a demonstration of this). Similarly one of the reasons why manipulative people can successfully do so is because they are good at reading the honest expression of emotions from other people and use that against you. In society we live with a variety of systems.  Capitalism is a system, welfare is a system, democracy is a system.   Within any system are cheaters.  Cheaters are successful in systems because most people aren't cheaters.  That's not to say there aren't systems that don't have a lot of cheaters, but those systems are tend to not be successful.
So with this idea of systems and how cheaters cheat successfully let's move forward to talk about the rich and the poor.  Both operate within different systems, although the groups are connected insofar as one group accumulates wealth at the expense of the other.  There is no question that there are poor people who work the system to get free money.  But we also know that to be successful the percentage of such people can't be very high. How do we know this?  Well I think one good indicator would be how horribly drug testing welfare recipients has gone in terms catching all these supposed people using their welfare money for drugs.  Percentages are extremely low there.  Finally we have to remember some of our cognitive biases when looking at this problem.  There are many people who are working at part time or full time while on welfare.  Such people don't catch our eyes, because they are indistinguishable from anybody else who is working and trying to get by.  Cheaters on the other hand are highly visible.  Media outlets like Fox News likes to report on those cheaters and I'm quite certain, given the number of poor people in the U.S., that they can have a new story every day of the year, each year, for the foreseeable future.  There are currently 52.2 million people using government assistance programs.  Even if the number of cheaters were 1% of that number, this is plenty of fuel for media outlets who want to demonize the poor.
Meanwhile what about cheaters at the top?  Do we not believe that those with vast sums of wealth aren't cheating?  What's interesting is the way such cheating is justified.   If a rich person is taking advantage of a loophole it's okay…he or she is just doing what is humanly normal to do in an imperfect system.  We can't blame rich people for taking advantage, but poor people apparently are the scum of the Earth for doing the same thing.  And of course the truth is that the rich don't have to cheat the system, with their wealth they can game the system so it doesn't look like they are cheating at all.  And if they do get caught they have the best lawyers to get them out.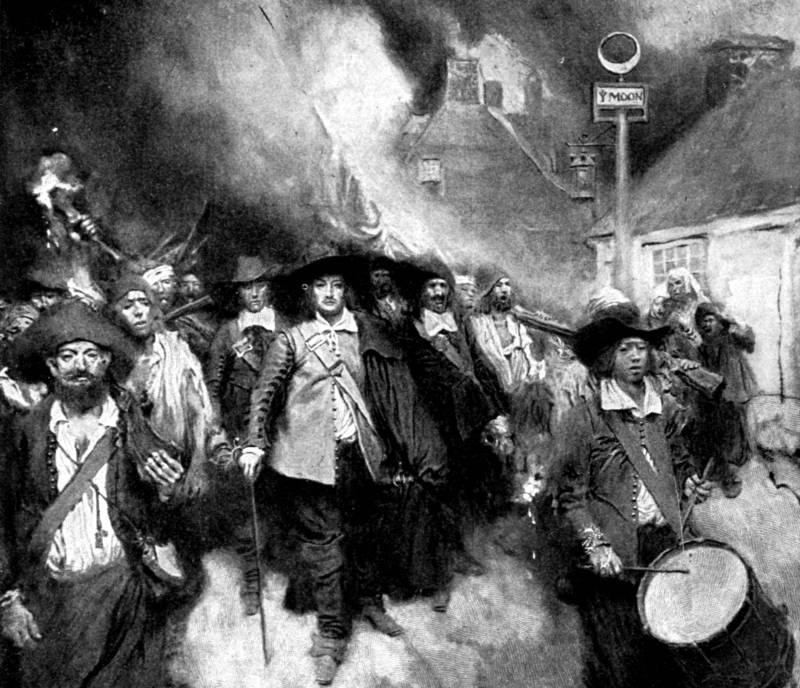 The way poor people are portrayed today is a very real problem that has been going on for long time.  Consider Bacon's Rebellion in colonial Virginia.  Poor blacks and whites united together against the rich landowners.  Although the rebellion was eventually quelled the rich became worried about races uniting against the rich and instead promoted the poor whites giving them selected benefits and privileges, and some were even given status to police black slaves.  This event in American history has been cited as one that hardened racial lines in U.S., but it's also a good example how the rich are more concerned about keeping their wealth than even matters of race.  Using race was simply a convenient tool to make sure that their riches were protected.  This tactic of division continues today.  Virtue is so strongly tied to wealth that so many of the poorest of Americans put a billionaire in power, believing that this person's talent for acquiring wealth would somehow spill over to them.  People have gotten wealthier under Trump but this is largely been the people who had wealth to begin with.
As a current example of how the discussion always turns towards poor people being the problem, read this analysis of why so many people voted for Trump.  It argues that those who work hard for little money are unhappy with those who work less and make about as much due to welfare.  The analysis is done by a former U.S. Congressmen and now banker, and an Auburn university professor who is a policy advisor for the Heartland institute.  Two wealthy white older males.  Now even if their analysis is correct, which it very well could be, it represents a big problem.  Wealthy people are always pitting poor people against each other.  And poor people buy into it.  "The other poor person isn't working as hard as me, and so they are the problem".  But why can't the problem be the rich person who is making people work for so little pay?  Why should I begrudge someone else is barely scraping by even if they live entirely off welfare? Not to mention that I am in no position to judge any person's particular situation. The fact that so many poor people point across the aisle, while a handful of people continue to accumulate more wealth than they can possibly use is the real travesty here.  And this isn't only a tactic of conservatives.  Many on the left happily treated poor people like a monolith and faulting them for the election of Trump based on solely on their racist, xenophobic and misogynistic attitudes.  And while there is no question this describes some voters (and not just poor ones) making an enemy of the poor shouldn't be what a liberal party that claims progressive and humanist values is about.  Sometimes I feel like the attitude on the left is similar to the right "We could really make some progress in this country if it wasn't for all those poor people".  Was Mitt Romney's comment about poor people voting democratic for free handouts any more offensive?  As David Brooks recently pointed out in a New York Times Op-Ed piece, rich and white lead both ends of the political spectrum.
The evidence is all around us about how the poor are regarded compared to the rich.  I mean we still have homelessness in this country.  And while oft used as a favorite excuse for not helping other people in need (we can't help Syrian refugees because of all the homeless people…who we are incidentally not helping also), how many of us, on both sides of the political spectrum are simply numb to this reality.  I've had people tell me that homeless people are just faking it and trying to scam money.  This of course patently untrue, but again the only reason why some people might be successful faking homelessness is because there are so many to begin with.  Think how successful the campaign of the very wealthy must be in order to convince people to not only erode sympathy for homeless people but to actually think that it's not even a real problem?  What about the differences in the way rich people and poor people are sentenced?  Not to mention the difference in legal advice such people can afford.  The famous example is "affluenza" teen Ethan Couch would easily end up in jail for life if he was in a lower tax bracket.  The thing is I am willing to accept the psychological impacts of growing up very rich and having your brain develop in a home in which there are literally no consequences for your actions.  When there are no mistakes that can be made which would impact
your standard of living in any noticeable way.  So I do think there is something real about affluenza.  What I strongly object to is that there is never the same consideration in sentencing when it comes to the real and also well documented evidence to the psychological impacts of poverty.  Growing up impoverished with little social mobility, lower quality schools, lower nutrition, your ability to plan long term, your likelihood of addiction, your reduced exposure to affluent people who can inspire you to more in your future.  It many places in the world the philosophy is "rich people are worthy of restorative justice, poor people are only worthy of punitive justice."
Where do such ideas come from?  How do such divides enter into society?  How has the common person been baked into believing that wealth is what matters most to the point that we become willing participants in a game tilted against all but the most fortunate of people?  As I go back to think about the hunter-gatherers we were for such a long time it's hard to imagine such vicious divides in those societies.
Further Reading
I found this site interesting.  There is very little research on how many cheaters there are of welfare, but what federal agencies are able to determine is the amount of "Improper Payment", which includes fraud, but is only due to fraud is at 10.6%.  We can assume that the number of cheaters in the system is somewhat less.  Note that the greatest losses are associated with medicaid and negative income tax.  Not the many programs that actually help people who need the money for things like food and housing.  This loss from improper payment in those programs is at $21.2 billion, which in a country with 100 million tax payers averages to $212 a year or just under $18 a month.  And keep in mind some of the money that is labeled improper could just be due to government error.  Furthermore an improper payment is also deemed such if proper documentation is not available to support the payment.  This doesn't mean that the person didn't have legitimate documentation but lost it, or just didn't know what documentation they had to send in.  In my experience many people who are poor are either poorly educated, incredibly busy, or both and rules and paperwork are complex and laborious, and honest mistakes happen all the time.  If you've lost a document the time you might have to take off work to replace it, is something you just can't afford.  In the legal definition this might be fraud, but is certainly not people trying to fraud the government.