So why have we invested so much time and money into this movie series over the years? We can understand why kids love it and our nostalgia for it when we're older. But let's get down to the bare bones of it.  There are really only three reasons why we watch these movies.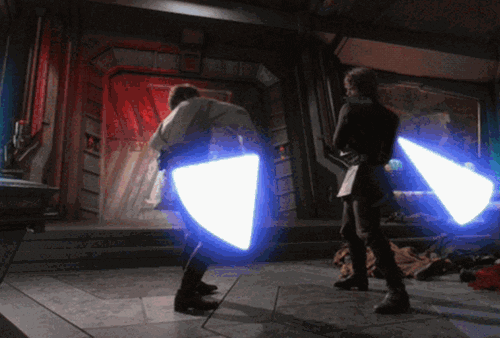 The first reason is light sabers.  Light sabers are the coolest things ever. The light saber toys they have now are so far superior to what they used to be that it's hard to not be a little jealous, but even those toys aren't where I'd like them to be. Look, I don't know how light which radiates away from a source forever and ever could be contained like that to only extend several feet, but this technology has to be figured out.  I also don't think it's slicing through things that people like about light sabers. It is the humming sound they make whether in motion or not.  The way they sound when they clash together.  The fight choreography also improved vastly in the later movies. I am not certain if doing a big spin move is what you should be doing when someone else has a weapon aimed at you, but it all looked pretty awesome.  I could watch light saber fights all day. I mean I think most people agree that Rogue One is the best Star Wars movie of the franchise.  I think it was. But I haven't watched it again.  Why? Not enough light sabers.
This brings us to our next reason which is chase scenes. Lots of chase scenes in these movies.  Whether by ship, by pods, by speeder, or by foot there a lot of chase scenes often at speeds that defy human reflexes but are a lot of fun.  We all like chase scenes.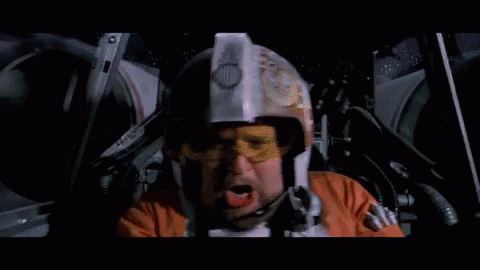 The main reason why Star Wars appeals to people, I believe, is because it is full of underdog situations.  Almost every scene that isn't a light saber battle is full of scenes in which the enemy vastly outnumbers the good guys.  There is no scrape they are trying to get out in which the odds aren't against them by and often by fairly substantial margins. Humans love to see good guys beating the odds.  Hell, that's even one of the more famous Han Solo lines when C3P0 is telling Han the odds and he says "Never tell me the odds!" This is sound advice throughout the 9 movies, where the odds would end up depressing people fairly substantially.  Whether it's 1000s of droids, legions of star destroyers, inexhaustible armies of storm troopers, or apparently untold amounts of Sith disciples spending a lot of time in the dark on Exegon, the odds are never in the favor of the good guys.  But time and time again, the "let's not hurt people" crowd comes out on top. Almost to the point of being kind of unrealistic.  Nevertheless we love these situations.
But there are reasons that we should appreciate Star Wars even more for.  While I liked that they brought in more human races into the last movies, I'm not sure it was entirely necessary.  They had aliens and droids aplenty in the movies on both the good guys and bad guys side and race or language didn't seem to play any sort of role. Whether a band in a bar, as co-pilot, as admiral (we love you Akbar and I can't believe they killed you so unceremoniously!!), a helpful group of muppets, or an annoying sidekick, the fact that people look differently seems to be of no matter. All that matters is if they are good or bad.  And I think that was pretty awesome.
The most important reason why we should love the movies is for what I think is some pretty positive feminism.  First you got Queen Amidala.  She's smart, strong, and has genuine compassion and care for her people.  Though she lived a short life, her last task was to make sure that her children were hidden and protected from their father.  There are many strong women in the franchise, Jyn Erso, Rose Tico, Vice Admiral Hodo, and even Anakin's mother seems like a very strong woman. And we can't forget Rey, who I really enjoyed taking the lead in final 3 movies. What's great is that they aren't just there for love interests for male characters. They just kick ass.
But there is one woman, who I've saved until last. She deserves her own paragraph. As great as Amidala was, she is nothing compared to her daughter. Princess "fucking" Leia.  This woman is out there leading the rebels while in her early 20s while Obi Wan and Yoda are still in hiding. She is already infamous enough at that point to have got the Empire's attention…and they have a whole galaxy to pay attention to. She gets captured by Vader herself and put in jail. She doesn't take any shit from womanizer Han Solo, and basically forces him to become a better man if he wants any piece of her. She's good with a blaster and becomes even stronger in the force than Luke. Now one could argue that compared to Luke she grew up with much more privilege and education.  That may be a factor, but they take that away pretty quickly by blowing up the entire fucking planet she grew up on, included her parents. She just shakes it off and keeps fighting. And where is she at the beginning of Return of the Jedi?  She's a sex slave mole in the service of Jabba the Hut. Getting out of her conservative attire to suddenly wear a bikini and have a chain around her neck.  She suffers grave humiliation for the cause. At this point you might be thinking, "oh this is just another movie degrading women", but she ain't no floosy. A whole bunch of fans might have found it sexy as hell, but she didn't do it for cat calls, she did it to save someone she cares about and someone who is a leader to the rebel cause. It doesn't take long before she's got that chain around Jabba's neck and is choking the life out of that fat, disgusting, keeping women in chains motherfucker. This is no delicate flower. She's a leader, a fighter, a mother, and an inspiration to the entire rebel movement. Carrie Fisher really is the marvel of the Star Wars franchise in my opinion, and arguably the star of it over Mark Hamill.
If you can't find any good reasons from all this to watch the movies, but want to feel knowledgeable about the movies, I'll give you a quick rundown so you can still be part of Star Wars conversations:
Episode I: The Phantom Menace – Two overconfident Jedi pick up an annoying CGI physical comedy expert and then get stranded on Tatooine where they believe too strongly in destiny and end up bringing back a child who will eventually cause great death and destruction to many by insisting he be trained to use his off the charts skills. Dance party and award ceremony complete the movie.
Episode II: Attack of the Clones – Here we see why Yoda is a Jedi Master and get an explanation for why there is an endless supply of Storm Troopers. (Hint: unethical cloning). Amidala starts falling for Anakin now that his voice has deepened.  Dialogue and acting are extra terrible in this movie.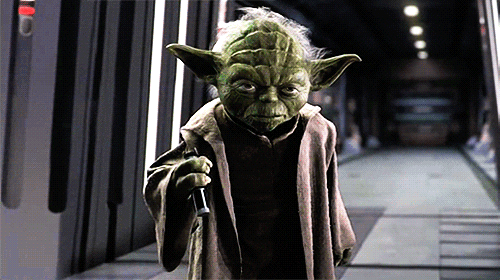 Episode III: Revenge of the Sith – We are never told what the revenge is for here. To my knowledge the Jedi never tried to hunt down every last Sith and kill children in Sith kindergartens.  Anyway Amidala misses her period and Anakin falls to the dark side. Gets his ass kicked by Obi Wan, but is saved by the Emperor sans arms and legs, and is made it to a mechanical juggernaut and transforming his voice into James Earl Jones.
Episode IV: A New Hope – The new hope is a whiny brat who complains about never having anything to do, and ends up going on a space adventure. In the end he rejects the technology that got him there to use the force to blow up a rather poorly designed planet destroying station. Award ceremony at the end.
Episode V: The Empire Strikes Back – Definitely the best of the 9 movies. The rebels are forced to abandon Antarctica. The first black guy is introduced to the films. Luke experiences the tutelage of a grammar impaired Jedi master on a swamp planet. At the end of the movie he gets a robot hand and develops daddy issues.
Episode VI: Return of the Jedi – It should be noted that Jedi is very singular here, despite the fact that Jedi can also mean multiple Jedi. It should have been called Return of A Jedi. Despite all the Imperial technology, they still get outwitted by a band of fuzzy muppets with rocks and sticks, and the better designed death star is still compromised by ineptitude. Luke believes in the good of his father and as he's writing in electric shock therapy, dad throws the emperor down a long long way which leads to his demise. Dance party and celebratory ceremonies ensue.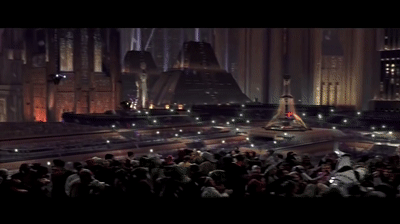 Episode VII: The Force Awakens – Mysterious girl is mysteriously connected to brooding son of Han and Leia.  Some Sith dude called Snokes comes from nowhere. Rebels are still in the same position they were at the end of Return of the Jedi. Everything from Episode IV pretty much happens again. Kylo Ren kills his dad just for believing in him and wanting him to be a better person. Award ceremony of course.
Episode VIII: The Last Jedi – Kylo Ren defeats Snokes to become the new head bad guy. Connection between Kylo and Rey grows. The out of nowhere Jedi power of astral projection saves the Rebels from being completely destroyed as there numbers unnecessarily dwindle from 200 to about 50.
Episode IX: Rise of Skywalker – Skywalker doesn't really rise up here. Perhaps spiritually since they all die. We all had every reason to believe the Emperor was dead, but apparently they couldn't think of a real new bad guy and the Emperor is still alive and has to be defeated once and for all. This also makes the celebrations in Return of the Jedi less meaningful. 😦 He has become even more decrepit and evil. Of course his penchant for trying to corrupt Skywalkers ends up being his downfall. The movie does have a dance party, but award ceremonies were not included in this one. I imagine they would have been impressive.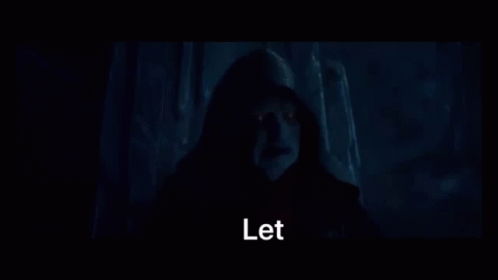 Look, these aren't great movies.  But they have their moments and there are very real reasons to get attached to them. You can still have fondness and feel a nostalgia for it while watching and enjoy them even while knowing they also kind of suck. May the midichlorians be with you!