I've become pretty much a fundamentalist when it comes to free speech, but this is not to say that I don't question this belief and wonder if it should always universally apply, even when it's not a direct incitement to violence.  Things get quite murky when it comes to hate speech because, I think there are going to be disagreements of what hate speech is.  For instance if I said:
"All Jews are scum and should be eradicated."
I think we would all agree that this was hate speech and incites violence.  But what I just said:
"All Jews are scum."
Some might say there is no incitement to violence.  But this is a hate speech no question.  And I would argue that it dehumanizes a group of people (which increases the odds that violence will perpetrated against them) and also simply has no merit in any intellectual fashion.  I think even most would agree that both should not fall under the purview of free speech, but what if the message, like the second one, is not so overt?  Hate groups tend to be a little cleverer about their message these days, yet there are still groups that get away from some pretty blatant hate speech.  Consider the Westboro Baptist church.  Their message about homosexuals is certainly dehumanizing them, they certainly talk about torture being done to them (at least on some other plane of existence) even if they aren't the ones to do the torturing.  Religious posturing, particular using fear-based tactics to gain followers certainly makes out those who do not follow the religion to be less than human, possessed by evil, worthy only of eternal torture, they are the enemy, etc.  But I am not trying to bash religion, but only to point out that when freedom of religion mixes with free speech the murkiness increases and we tend to be even less punitive despite the harm that might result from those words spoken publicly.
Which brings us to the topic of punishment.  If we aren't going to punish hate groups for advocating for things like white nationalism by the law, is it reasonably to have groups like Antifa do the punishment for us?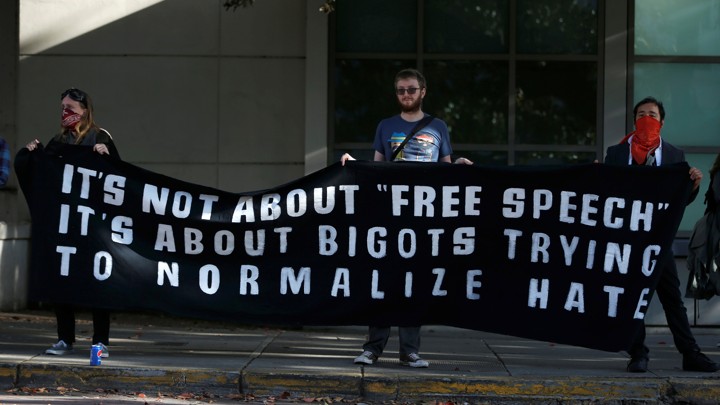 If we want to live in a society where the government isn't going to interfere with what people say publicly, we are left with a sort of vigilante style justice system. When I was on social media there were quite a few people that felt Antifa's actions were justified.  Some of those people were quite well educated also.  Their argument, which I tend to agree with, is that any group that advocates the superiority of their own group over others, purports a worldview that only their group has certain rights while others do not.  And this tends to include a lack of protection from violence for those groups that they feel are unworthy due to their race, religion, sexual orientation, etc.  Such a worldview is not compatible with a free society and thus if we must have free speech, then punching a Nazi is completely acceptable as a consequence to somebody expressing their racist worldview.  Answering hate speech with violence is the part I struggle with.  I tend to think that anybody who advocates a worldview does not support equal rights for all humans is simply sowing seeds of hate which will lead to violence and this is therefore harmful speech that should be punished.  If we say the law should punish them, then this becomes a slippery slope. Once we start limiting free speech this also presents dangers to a free society.
I am sure there many people who have thought more deeply about this societal right than I have, but I tried to think about what the purpose is for free speech.  I think I would boil it down to two important aspects 1) The ability to have an unbridled free market of ideas that allow people to challenge ideas and choose the ones that have the most merit and 2) The freedom to voice dissent about existing paradigms, culture, governments, etc.  Both these things are good for a society and not being punished by those in power for this speech is important.  History is full of bad ideas that have taken hold of societies and without dissent, things would simply not have gotten better.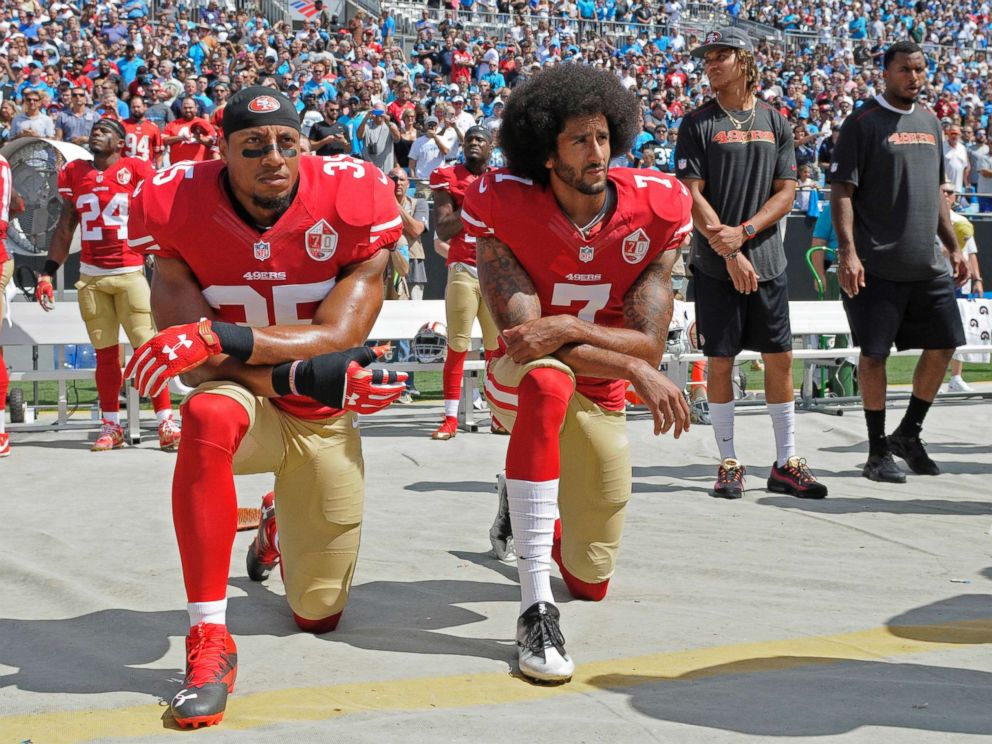 Of course the problem is that people are punished for dissenting ideas all the time.  Certainly those who disagreed with slavery, segregation, and other oppressive policies and cultural attitudes towards African-Americans has paid prices in this country (and still are).  The fact that those in power can advocate for policies that cause real harm to particular groups of people, makes the importance of being able to express dissent freely even more obvious, even if this hasn't happened in practice.  We know how hard it is to have progress in affording all people basic human rights when free speech is chilled.  And even though I can bring many more examples of consequences that people face when exercising their first amendment rights (even if that punishment isn't be federal law) we know that speech is rarely 100% free.  And if this is the case, do want mob style justice for that speech or do we want thoughtfully put together laws, and judges and juries making decisions about whether possible violators are innocent or guilty?
Of course freedom of expression shouldn't imply freedom from consequences.  And it is those consequences that we have to be mindful of.  When does vigilante violence become the solution to dealing with groups pushing the limits of what is considered hate or harmful or speech?  Is violence ever a good idea, even against groups whose worldview would advocate violence against others?  I don't think that it is morally wrong to do so, but since the action of punching a Nazi doesn't exist in isolation, one also has to wonder about the bigger picture.  When people see violence enacted against somebody and others cheering it on how does this play into the psychology of individuals?  Even if that person, could arguably deserve it because they advocate a worldview that would inflict violence on others does such an action actually change people's point of view? If we avoid violence we might turn to shaming. Social media is pretty good at shaming.  Is shaming effective?  It can be, but this is a court that makes mistakes too.  Shaming can also have deep psychology impacts which don't necessarily lead to positive change.
It's not obvious to me that violence is the right action, nor is it obvious to me that such speech shouldn't be met with sharp reprisal given the level of danger that such ideas represent.  Maybe the question really boils down to "Is it okay to dehumanize people who dehumanize others?" There might be obvious actors that we would answer yes to this question. But certainly we know that people also reform, and that many people who are part of hate groups realize the errors of their ways and turn their lives around.  I know there are times when violence is the only answer left to confront people who mean to do serious harm.  It's just not obvious to me that we've reached that point and worry that organizations like Antifa do more harm than good, when other options might still be on the table.
Perhaps it's my own frustration that leaves me wondering, "Why do we still have to still talk about whether one race is superior to others or not?"  Hell if you had asked me if that flat Earth theorists would be making a comeback, I'd have laughed my ass off.  I don't know why we have to convince people that vaccines are in their and society's best interest.  Yet here we are.  My commitment to free speech waivers it seems when confronted with revisiting conversations we've already have and should be over.  There are real problems to solve, and while speech should be free, wasting time on speech that is factually incorrect and in many cases can cause real harm, affects me on an emotional level and there is a part of me that says "Yeah, shut that idiot up, even if you have to punch him, his shit is ridiculous."  Ultimately though the best argument for free speech is to look what happens in societies without it.  A society committed to freedom of speech, I don't think is likely to spin into totalitarianism.  I guess the best thing to do is just be vigilant and to make sure that bad ideas are always exposed as such, and fortunately we have the freedom to do so.